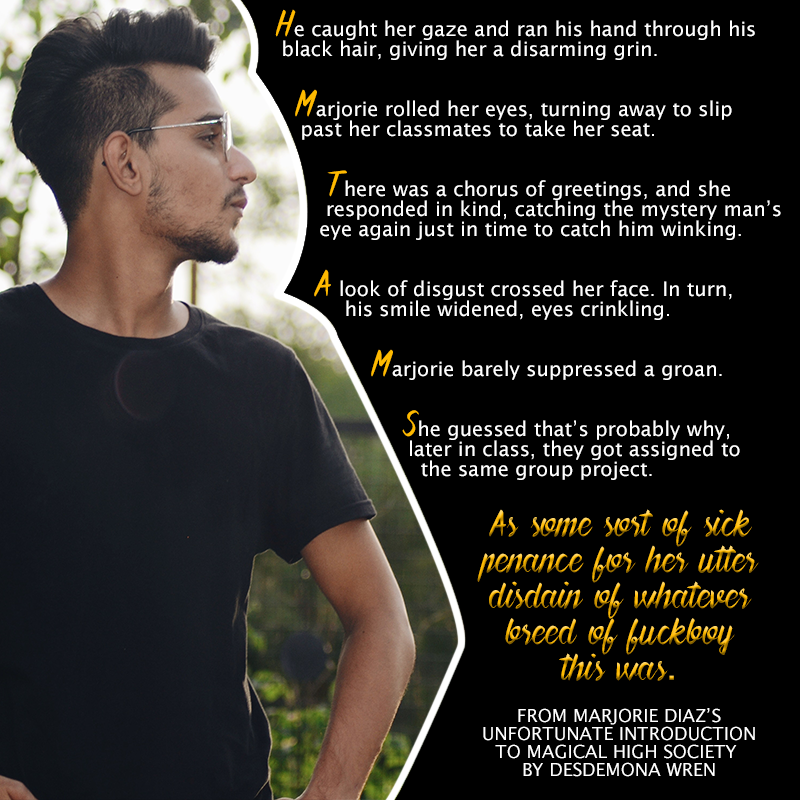 Teasers: Marjorie Diaz Book One –; Patrick
Spoiler for Marjorie Diaz 😀
Girl meets boy. Girl falls in love with boy. Boy hunts girl for sport.
Marjorie Diaz has no idea who Patrick Watkins is. When he saunters into her senior seminar class during her last semester of college, the last thing she expects is to fall in love with him.
She's swept up into a whirlwind—and often times fairytale-esque—romance. That is, until his family kidnaps her and sends her to a place she never thought she would go again.
Now, with the help of her best friend Lucian Maravalle, she has to run for her life, and try not to think too hard about the fact that all of the important people in her life has been keeping a dangerous secret. A secret that could cost Marjorie her life.
Book one in the Marjorie Diaz series.
Cover art by Ariel LeAnn of Cat's Paw Media
**THIS TITLE IS LGBT WITH A FULL LGBT AND POC CAST**