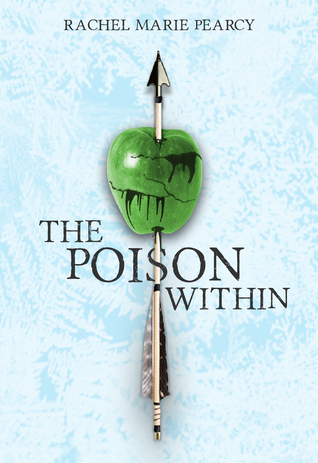 Review: The Poison Within by R. M. Pearcy
This is the second book by R M Pearcy that I have read and it was AMAZING.
I loved the worldbuilding and the map and almost all the characters. Plus the descriptions? were fantastic. I got so lost in the story I felt like I was there and that's all I ever want out of a book.
To be honest, though, I wasn't a huge fan of Cam because she was kind of just blah, buy Rya, Norell, and Thane? I LOVED them. I was a huge fan of the love story between Cam and Rya mostly because of how different they were and how Cam threatened to kill an assassin to save her.
Though I just had a really hard time connecting with Cam throughout the story.
Rya, though. Rya's my girl. As someone who has been through physical and emotional abuse, I really understood her. I understood her choices and all of the seemingly bad things she did. I too am not a bad person, but people view me as such because of my no tolerance policy for bullies, abusers, and bad people. I get it, Rya. I see you.
I really didn't like Norell in the beginning, but she grew on me. Especially when she met up with the Ebez, but I really would have liked to see her stay behind and learn from them. I get that her life was in the Ashen Forest, but she could've stayed for a little while to connect with family after they brought Rya to the Obsidian Isles.
I think the only thing I really had a huge issue with was the ending. It kind of ends really abruptly and I feel like I would've liked an Epilogue if this is going to be the last we see of these characters. Other than that, this book really was truly great. I would recommend it for anyone who is interested in F/F romance and fantasy worlds.
Overall rating: ★ ★ ★ ★ ★
(5/5 Stars. )
Rating breakdown:
Prose: ???? ?
Plot: ?????
Characterization: ????
Boredom meter: ?????
Very excited to see what R. M. Pearcy comes out with next.